Have you ever wondered how inmates interact or how families of inmates stay in touch with the inmates in correctional institutions? Most of us might not even know that there is a way to communicate with people who are in correctional institutions or prisons. Yes, there are several ways to communicate with people who are lodged inside prisons. in this article, we will talk about one such electronic mail provider called Smart Jail Mail. Smart Jail Mail or SJM as we will refer to in this article is an electronic mailing service. Let's know about How to Login to Jail Mail 2021 works and who will be authorized to use them.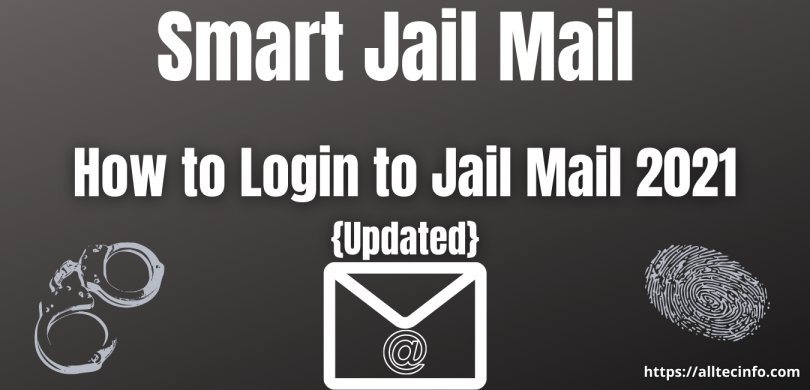 What is Smart Jail Mail?
Smart communications, INC., was founded as a family-owned technology business. it was founded in 2009 and has till now provided industry disruptive technology to almost over 100 correctional facilities in 20 states. It has a decade of experience in creating electronic communication systems. The company has dedicated itself to better the life of inmates across the United States Of America. They have developed their first two-way inmate electronic communication platform back in 2009. Some of their biggest achievements are deploying a Smart tablet to bring in free education and low-cost entertainment to inmates in 2016.
Since then, they have Several groundbreaking technology innovations like Smart visit, A video visitation platform, and Smart Jail Mail is one of the outstanding innovations towards the welfare of inmates. Smart jail mail is a communication platform powered by the Smartjailmail.com website. It is an email-like platform suited for correctional facilities and inmates can contact their family members on this platform. The platform is under monitoring and has also helped solve a lot of cases too. Agencies and facilities authorities mine this Smart Jail Mail regularly to update in the field of intelligence in criminal activities within their communities and facilities.
Checkout: Twitch dark mode
Lets us look at some of the features of Smart Jail Mail
Secure Platform: Smart Jail Mail is a secure platform where inmates can contact their family members and family members can securely contact their inmates. All you have to do is, Sign up for smart jail Mail and look for Any inmate you want to contact and send the request.
Complete digitalization Of information: over 60 Connectional facilities all over the United States of America have taken The services of smart communications. They were able to eliminate Paper Mail completely and also help digitalized, medical and communication features of inmates.
Complete automation: Smart Jail Mail can electronically digitalize all custom-made paper forms. These also include requests And queries Automating the entire process of communication inside a facility.
Eliminating contraband: With the help of Smart jail Mail. prisons and correctional facilities across the USA Have also Eliminated major problems and security loopholes that every correctional agency has struggled with Since the beginning of incarceration. Some Of these include contraband, Labor, and secret communication made via inmate Postal Mail.
Complete surveillance And monitoring system: Smartjailmail.com is a completely monitored website. Where every communication is First sent through a series of scans For specified keywords.  All the emails are stored for each inmate and they are searchable by agency staff at anytime or any place.
Note: Smart Jail Mail is a paid service where each message costs just 50 cents. It is very much cheaper than a postage stamp or an envelope, and the message can be sent Either postpaid or prepaid.
Smart jail mail Login
How to Sign up for smart jail Mail?
To send or receive messages using Smart Jail Mail sign-up, You must open a smartjailmail.com account. The process is very quick and simple to follow.
Signing up the process:
Signing up for an account on Smartjailmail.com is very easy and completely free.
open smart gmail.com and click on sign up at the top right corner.
You will be asked to provide a username and password to identify your account. And you also need to provide some basic contact information. A verification email will be sent to your email to verify and activate your account and there is no cost to create an account. Your smart jail mail signup procedure is complete.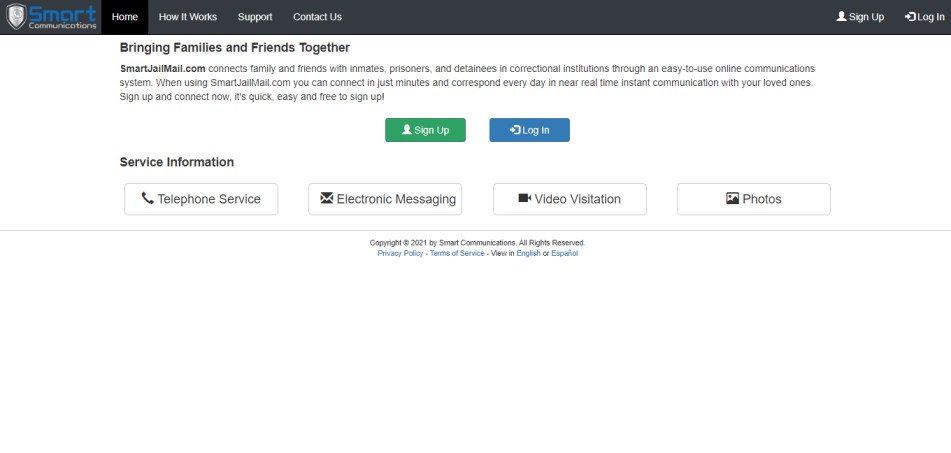 Making connections with inmates, prisoners, or detainees:
The moment you create your account, you may now search for inmates, Detainees, or prisoners you want to connect with. You need to give in the address of the constant facility and their names. Once you find the individual that you've been looking for, you can send the connection request. They have to approve your request before you can send many messages to them.
Purchasing message credits:
As mentioned earlier Smartjailmail.com is a paid service. You need to purchase message credit in order to converse with other people on the platform. Once you have established a connection with an inmate, you can send and receive messages electronically and message credits have to be purchased through the website. You can use either your debit card or credit cards to purchase the message Credits. And you should purchase at least 10 credits at the same time. Each credit costs 50 cents. You will also have the ability to transfer your credits to contacts so that they can easily respond to your messages.
Now you can directly send messages and those will be delivered as Electronic messages to the inmates. And depending on the reviewing capacity of the destination facility, your messages can be delivered instantly, and sometimes they may be held for review.
How to log into smartjailmail.com?
To login to smart Jail Mail, please follow the Blues procedure carefully:
Open your browser and go to the address bar and Type smartjailmail.com
Once the website loads, click on login which is present at the top right corner of the website.
On the Smart jail mail login page, Give the credentials you have used when signing up for smart Jail Mail. Click on login and you will be directed to the website.
The electronic messaging system for correctional facilities Has reduced the risk of contraband in Prisons and also enhanced communication with family members and The facility authority With the prison inmates. These electronic messages are delivered much more quickly than paper Mail And comparatively, at a very low cost. Digitalization Of Prisons and correctional facilities across the USA Are at an all-time high. And the credits go to smartjailmail.com and several subsidiaries.
Recommended: Chegg Subscription Free Account
Conclusion:
Smart jail mail has revolutionized communication in prisons. And has successfully achieved to establish a secure channel of communication with the outside world. It has promised safety, secrecy and has eliminated contraband at unimaginable length. once any prison is log in to smart jail mail, it means that surveillance is achieved at all costs. we hope that we have addressed most of the common questions regarding the process of sign up/ login to smart jail mail. Do let us know about your queries in the comment section below.