Although gaming looks very cool, it can actually cause a lot of damage to your body posture if you do not provide yourself with at least decent seating. It's the same with offices and gaming. Anything that requires you to sit for a lot of time will definitely need a chair. In this article, we will look into some of the Best gaming chairs of 2021.let us first know the basics of selecting a gaming chair for ourselves.
What is the best gaming chair?
Gaming chairs look pretty much the same as office chairs with their long backrest, adjustable armrests, and several other adjustments. At least to the laymen's eye, you can see that they come in colorful patterns and most of them look like seats taken out of typical racing cars. So, most of you will instantly recognize them immediately when you see one. These ones we are now talking about are made keeping in mind the gamers and their positions and are built so that they provide comfort to the user for long hours of play.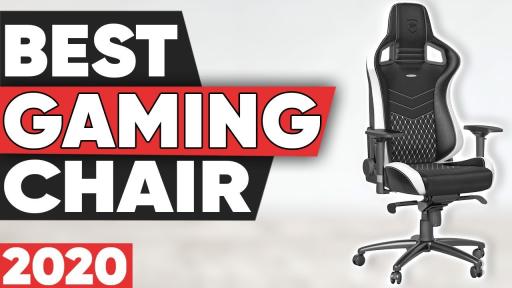 There are two types of gaming chairs and to understand that you need to know that there are types of gamers. The ones that play games on pc and the ones who play games on exclusive consoles like Xbox, PlayStation, etc. as you might have already understood, both of them demand a different type of seating. While the pc gamers need office-like upright posture chairs like the ones we discussed, console gamers need chairs that have even more relaxed posture and those are generally low seaters to the floor. These resemble recliners and loungers with generally more futuristic styling.
Checkout: Out of the three
We will look at some of the best Pc gaming chairs available in the market for a decent budget.
How to Decide the most ergonomic low budget chair to buy?
All you have to decide is what type of gamer you are and what suits you best. As mentioned earlier, PC's tend to be set up on computer desks and so makes the office chair more perfect base to sit for long hours. And platform gamers always have their setups connected to living room televisions recliner type chairs a good choice over base platform gaming chairs.
Now, there are also hybrids that can work as both. That depends on the amount of money being spent on them the more expensive the product is, the more futuristic and hybrid inclined it is.
Best gaming chairs
These are rated based on their price, material, comfort, and user ratings. So, always make sure to test the product if you have a chance to do so. Some of the top-end products also offer customizations like speakers and unique colors along with different lights and cup holders.
Green soul monster series gaming / ergonomic chair (GS-734):
Available in five stunning dual-color combinations the Green soul monster Gs-734 has a capacity to seat up to 135 kilograms. The dual color pattern gives it a stunning look as the high and wide backrest comes along with a head cushion and a lumbar support cushion. The padding provides maximum comfort for long hours of gaming and design provides excellent support to the spine and body even during unconventional angles.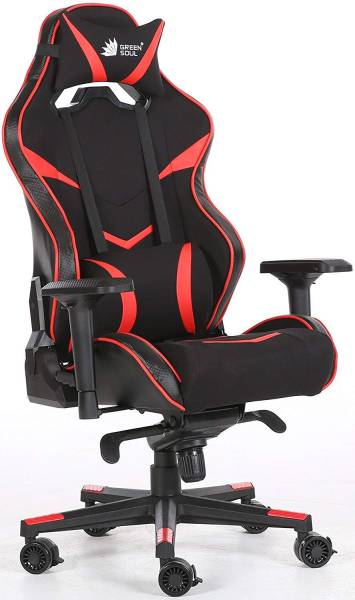 It's can recline up to 180 degrees and the armrests are 4 dimensional adjustable. The PU carbon texture gives the chair a premium finish and the high density molded foam gives the user a perfect combination of looks and comfort. The green soul monster is available in complete black in mono and black along with blue, red, white, and grey in dual color modes.
Apex crusader xi gaming chair / Savya home gaming chair:
Apex crusader ergonomic chair is one of the most famous gaming chairs in the budget-friendly market. This chair comes in a vibrant dual-color pattern and looks straight out of a race car. The long backrest along with butterfly settings at the bottom provides maximum comfort. The headrest pillow and the lumbar support pillow are both movable according to the user. The heavy-duty gas lift, the 150-degree reclining posture along with seamless 360-degree rotating capabilities makes it one of the best choices for both professional and amateur gamers.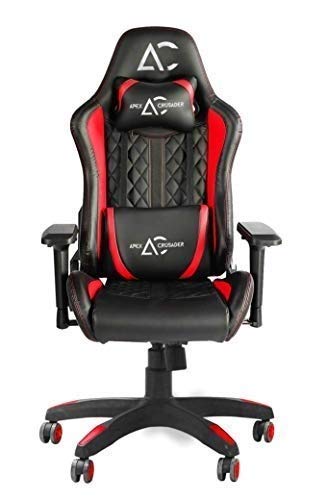 The PU leather finish is stunning and the matching dual caster wheels add for a good appeal. It can carry around 140 kilograms and comes with a 1year warranty. Competitive pricing is the thing to look for.
Ant Esports WB-8077 gaming chair:
The Ant Esport ergonomic chair is one of the most sought after budget gaming chairs. It has a few limitations compared to the above two chairs. The Chair looks neat with the tri-color pattern along with the silver painted base and armrests. The chair can recline to an angle of 135 degrees. The backrest and seat are covered with anti-microbial and waterproof bonded OU leather.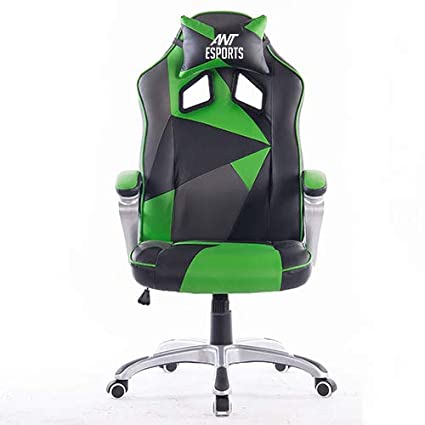 And the seat is provided with thick memory foam to give maximum comfort. The lumbar support cushion is missing but the movable head cushion is decent. This chair also has to cushion on the armrests which are an extra benefit. It is a value for money and a good chair at this price range.
Nokaxus Gaming chair with a high back and massager lumbar support:
Nokaxus Gaming chair comes with massage support. The lumbar pillow can be powered to massage with a USB charger. The additional advantage is that it also comes with foot support that is retractable. The chair can be inclined to 180 degrees and the head support pillow can also be adjusted accordingly.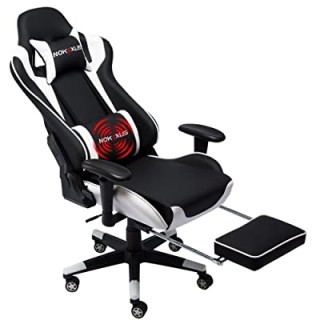 The chair looks premium with the PU leather coverings and the armrests are 2 dimensional adjustable. It has high-density memory foam and a decent sturdy frame.
Conclusion:
As of now most of you might have understood the differences between different types of gaming chairs. The right setups to use them in you can make a choice. These are some of the best chairs available here in the market and hope this helps you in getting the right product home. Always remember to stay hydrated and sit in a suitable position for gaming. This will help your health and spine in the long run. Happy Gaming!