When you take an iPhone and iPod into your hand and unlock it, the first thing you see is the wallpaper. It is the same when other people have a look at your phone. Everybody wants a phone to look unique any very different from any other phone. Changing the wallpaper on your phone is the best way to start making looking your iPhone different from others. In this article, we will see some of the top iOS wallpaper apps.
You can always go to Google image search open anything to put it as a wallpaper on your device. However, it is always a task to help them with your device screen resolution. Now, what if I tell you there are some wallpaper apps out there and they will customize wallpapers to your iOS devices.
Top Amazing Apps to Get the Best iPhone Wallpapers in 2020
Vellum Wallpapers
Unsplash Wallpapers
Walli wallpapers
Papers.co
Zedge
WLPPR
Atlas
Best iPhone wallpaper apps 2020
VELLUM wallpapers
vellum wallpapers is a free application for your iOS devices. This app actually integrates a lot of wallpapers with different sources. This app is placed in the top position because as it is an integration of different sources, you will most likely find the wallpapers that are available in applications next to this, also available in this application.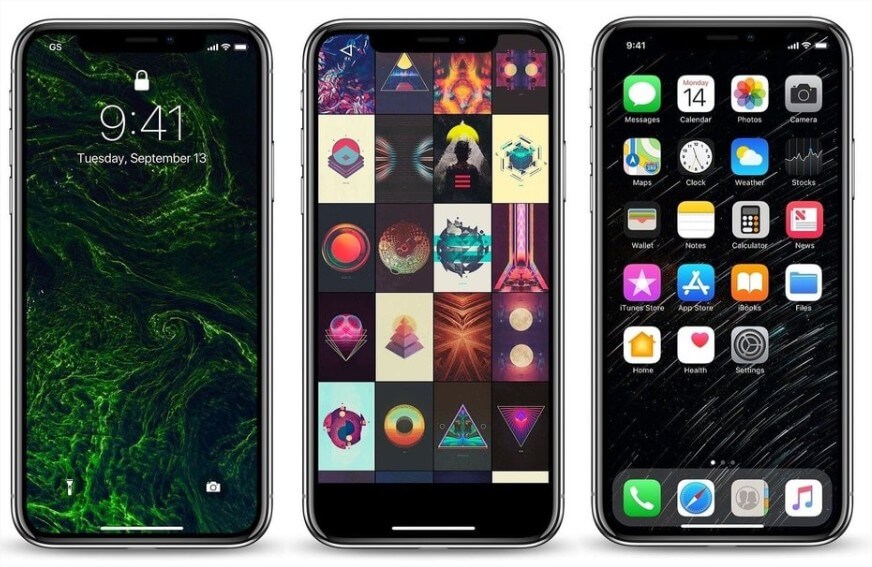 Since a lot of artists and graphic designers are associated with that you will find unique wallpapers that are not present elsewhere. And you also have a good blurring tool for cutting out details on the wallpaper, that you want to use. It is a free application still goes ahead and removes ads for as low as 1.99 dollars.
UNSPLASH wallpapers
Unsplash wallpapers also hot commodities in the wallpaper market. To see that lot other wallpaper applications are pulling out there content from Unsplash. Unsplash is a royalty-free photo service that is updated by a community of users.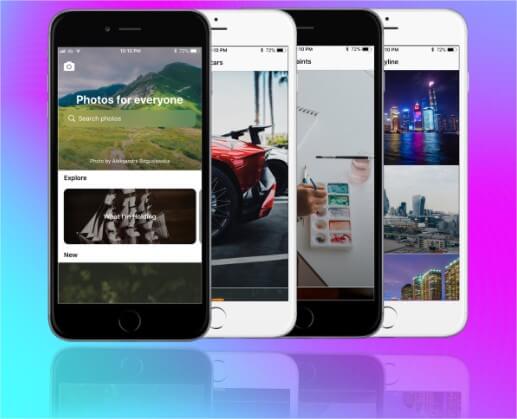 So, you are highly likely to get unique wallpapers that are never before on any application. It is not only focusing on wallpapers but you can still get great content out of it. Languriya you will also have a website for Mac users to get wallpapers as well.
WALLI wallpapers
Walli Wallpapers has itself as the most creative wallpaper application out there. And increasingly has most of the best content to back up the claim. This app chicken has the contents of The Artist and designers and these particular wallpapers are not available elsewhere.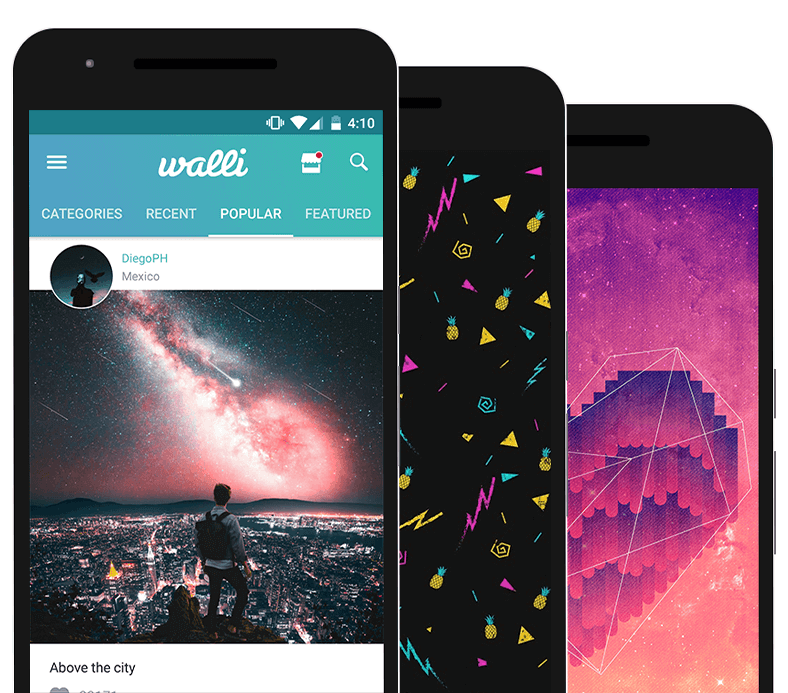 The editors of walli handpick their artists and feature them on this page and all the wallpapers you get to see are the ones that have already been filtered and only the best come out. there are also dedicated pages for each artist with their exclusive content. you can also access premium artists and their page content for a fee.
PAPERS.Co
Papers.com is a free wallpaper application for iOS devices. Where you can see wallpapers every day in a never-ending grid view. All you have to do is scroll through the application, find something that you like and click on save it will be directly added to your photos.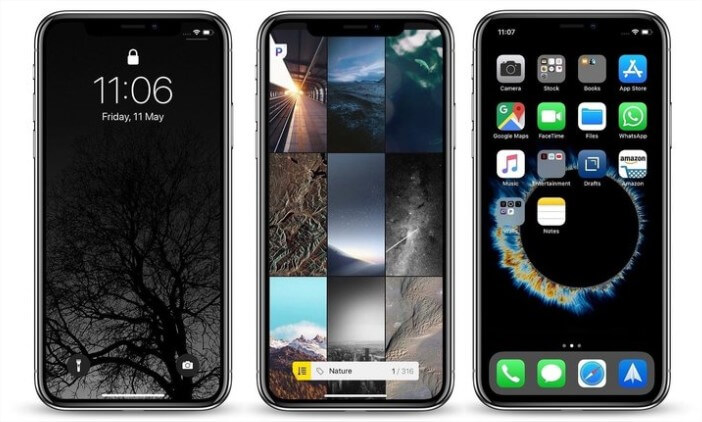 It is a free application and it has a lot of category based search options. It also has an option to preview wallpapers I look at how they look at your lock screen and home screen. You can also save wallpapers to your favorites to view them later. There are more than 500 thousand wallpapers available for free and thousands are being added daily.
ZEDGE
All of us know about Zedge, this is one of the oldest applications out there. it has evolved with time to complete with new and sophisticated applications and gives content that is free and worthwhile.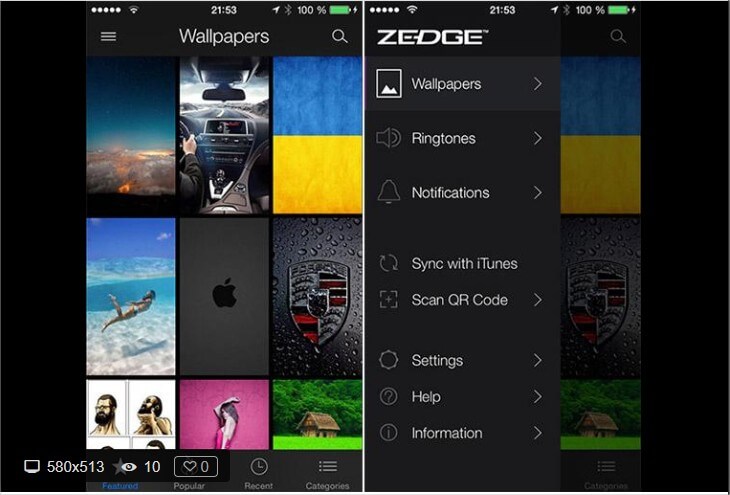 Zedge has a library with a lot of categories. for example, automobiles, buildings, roadways, abstract, plain etc. you have millions of wallpapers in it for download. most of the users have at least once in their lifetime used Zedge for some of the other downloads and I'd the reputation is anything to go by, you have to get great wallpapers from it.
WLPPR
If you are drawn towards high-quality images of our Galaxy and planets. or anything that lies beyond space. This app is the exact app that you would want. It contains high-resolution satellite imagery from several different sources that are 100% original. Because you can go back and check the original imagery in the significant portals.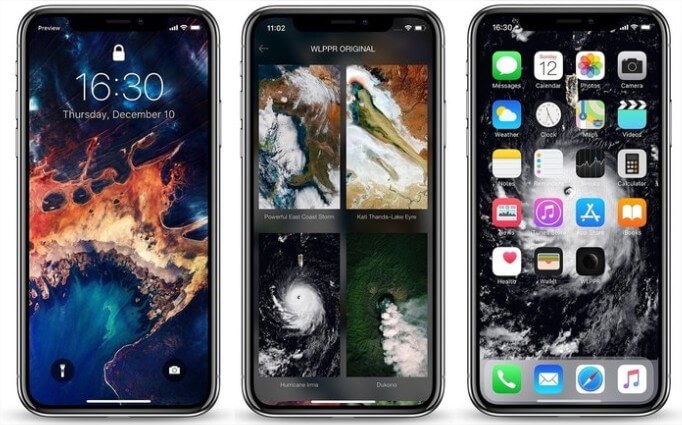 There is a huge variety of wallpapers and just to help you get a view of it you will get original images similar to the default wallpapers of iPhone x, iPhone xs, iPhone 11 pro, etc.You can go through a few of the content with 0.99$ but to get access to the entire catalog you will need to shell out 3.99 $ for the premium version. However, the download is free.
ATLAS
if you are mad about your country, the location you live in and also have a curiosity to create your own content. Atlas is the best wallpaper application for you. This app is different from all the apps in the list. It does not have any photos or artwork work. It can provide you with the map of a town, city or any geographical area to set as wallpaper.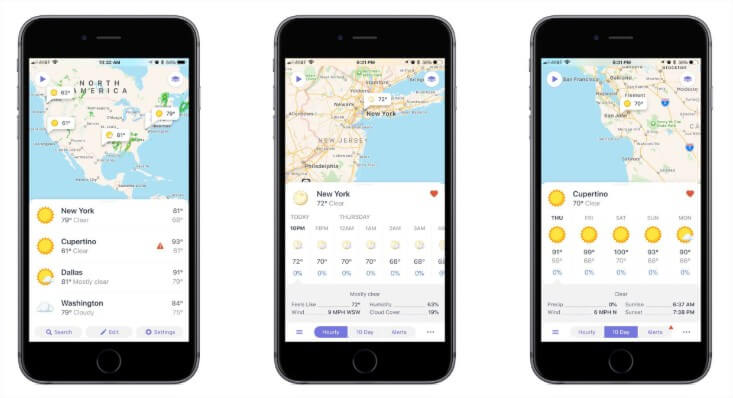 You can search by entering the location on the search bar. American simply taps on your current location, and zoom in or zoom out the location of the map and change the color schemes of your wallpaper. The apple provides in-app purchase. You can also download 3D maps at the cost of 1.99 US dollars, or you can just stick with the 2D maps available for free.
Also, if you want to know more about best had wallpapers for iPhone check out the below apps.
PATTERNATOR
Patternator is another content creator app that can be used by you to create wallpapers in seconds. You can use your own photos all the apps if or any other objects to create patterns.
There also several tutorials to help you create patterns. This app gives you a lot of control over what you create and it also helps to create live wallpapers. This app is available free of cost and can be downloaded from the Apple iOS Store.
KAPPBOM
This is also a wallpaper application most of you will want to download because it has. Not only wallpapers but also cool facts and famous quotations as wallpapers. How to motivate yourself every time you pick up your iPhone you can check these quotes as your wallpapers. It has a customized category for each of your iPhone models. And it will also let you create wallpapers.
And one of the highlights of this application is that if you like something on the application you can always share it with your friends through social media directly. It has over 200 thousand wallpapers and a lot of them are being added every day. There is also a premium version of this application available for you to download if you are annoyed by the frequent ads.
EVERPIX
If you are drawn towards higher quality, HDR and 4k wallpapers then everpix will be the best of your options. Because it has over 4000+ wallpapers right-now and it is being constantly updated daily with amazing wallpapers.
you can save your favorites and also have an option to preview the wallpaper on your screen with icons. You can also search with categories and all these features make the occasional advertising ignorable.and if you still want to have an ad-free experience you can do that by shelling out 2.36$.
Want to know more information related to this, check out
These are the top 10 wallpaper application for iOS devices, download them and let us know in the comment section below how you felt about each of them. Thank you.