Do you wish you can hide your caller ID on iPhone when running your friends, your relatives or any other companies that you do not want to track your number? People use this feature to surprise old friends, and I don't want the recipient to know the phone number they are calling. Whatever may be your reason for wanting to hide your caller ID, we are here to provide you the way to hydrate.
How To Hide Caller ID When Calling From iPhone
Now if you want to hide your phone number when you are calling someone from an iPhone you have a really small number of options for you. The article will show you three ways on how to hide your caller ID when you call someone from your iPhone.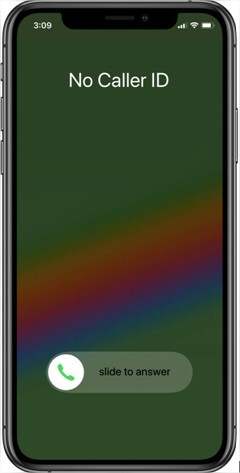 The first process is to use the built-in feature set on your iPhone.
This is the most convenient one and doesn't need any fancy Hi-Tech spy software to keep your number off-grid. All you need to do is adjust your settings on your iOS device and the recipient will no longer see your caller ID.
Hide caller ID by using settings on the iPhone
#Step 1: Open the settings on your iPhone
Step 2: Go to phone option
#Step 3: Scroll down to find show my caller ID and click on it.
Step 4: Slide to the left side to disable it.
This feature is normally always on and is to the right-hand side showing the green color. And will resemble the below picture after disabling.
Once you disable this setting recipient of your next call cannot see your caller ID.

It Works almost immediately and all the new calls you make on your iPhone and to even if people who are in your contact list, they will not see your number.
Related info: Best apps to get wallpapers for iPhone
Hide caller ID by using a block code
If you only want to hide your caller ID for one single call then you have to follow this procedure.
The National telecom Companies have provided you with certain codes that will help you hide your caller ID when used as prefixes. All you have to do is add the code as a prefix to the number you are calling and that will hide your caller ID to the recipient.
These courts vary by country and carrier.
Below are some of the few examples
UK 141
Us *67
European countries #31#
UK version also works for home phones, and can even mask the landline number.
And the US version is supported by all major Telecom providers such as sprint, AT& T, t mobile and Verizon networks.
All you have to do is used this code as a prefix followed by the phone number you want to call. An example is shown below.
If you are living in any other country you can just Google this code for your country and follow the same procedure.
Hiding your caller ID with the help of signal carrier network:
Depending on your signal career you might also have an option to Disable your caller ID right from the network level. To know more about this feature just walk into your network store or talk to them about this feature. This feature will mostly be a paid service so make sure you know about the charges and the level of security and privacy it provides before opting for this feature.
Also if you want to know more about iPhone tech check out our website https://alltecinfo.com/
Since it involves money this is my least preferred method out of the three methods to hide your caller ID.
So, these are the three methods of hiding your caller ID when calling someone from an iPhone. If you have any other doubts any questions regarding the article or any other iPhone related queries keep visiting this website.