What is MX Player?
When it comes to media players MX Player holds its own, it is often called the media player of this generation and the reason for it being the best media player ever created is the futuristic vision of the developers of this media player. Most of us like to watch movies and shows on your mobile screens in High definition but we also crave the best of the experience and this is possible only if you have a good media player.
MX PLAYER
MX Player is a video streaming app that offers users with content that is an original, premium, and exclusive from leading production houses for thousands of hours. It is also one of the top preferred media players for other third party video hosting apps that are famous in their own right. While being a media player it also does its job like Netflix all you have to do is download the codec packages.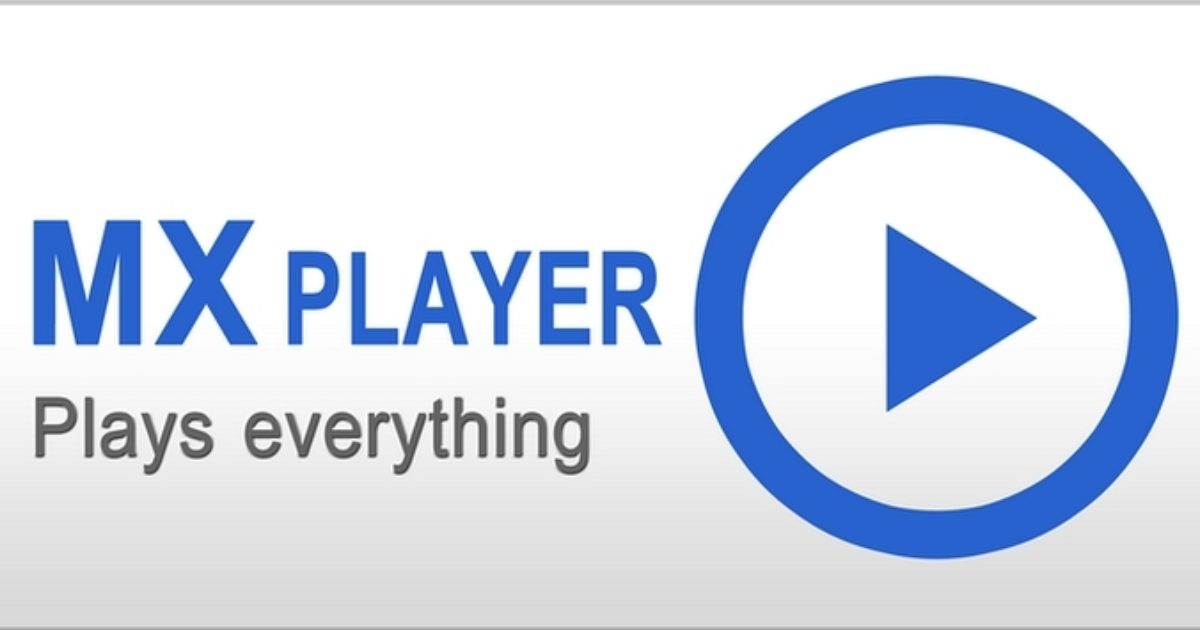 Its user-friendly interface and its ability to almost all kinds of video and audio formats along with its own content truly make it the one above every other app. Though the app is originally made for android the pc version can also be used with emulators. The app is free of cost and has some paid content inside. The true nature of the app is only known when you come to know about the features that it has to offer to its user base. So, let's get on-to it.
Some of the key features of MX Player
Playback Ability: This player plays almost any format you can provide it with, .3gp, .avi, .DivX, .f4v, .flv, .mkv , .mp4, .mpeg,  .mov, .vob, .wmv, .webm are some of the very few video formats being used now-a-days.
Decoder: You can always choose between HW, SW & HW+ decoders.
The quick change in decoding mode: Click SW or HW button on the screen while playing to change the decoding mode seamlessly.
Ease of access: You can always change the playback speed, volume control, Brightness, zoom, play, pause, and any other functions with on-screen gestures without going into any settings.
Dynamic Audio: The audio track can be changed while the video is still playing dynamically.
The app distinguishes between movies watched, yet to watch, and also resumes the content you are viewing automatically.
A clean and segregated menu has no room for confusion and with a catalog so big the menu is really helpful.
Manages phone storage and SD card storage as well.
Subtitles: IT supports all subtitle files you can also download subtitles online and play it in here.
Multi-subtitle support: Can read and display multiple subtitle files simultaneously. Subtitles can also be gesture-controlled, you can slow down, speed up to sync the subtitles with the contents audio. Subtitles can also be placed anywhere on the screen using simple gestures and also you can edit the color and the appearance of the subtitles.
IT has these kids lock feature where all the screen gestures are turned off and also kids cannot exit the player to make calls or access other apps.
Audio volume can be boosted by 200%.
Previews available while seeking through content.
You can always disable networking according to your wish.
It has multiple themes; the player can be adjusted according to your liking and taste.
Original content, news, talk shows, Music, TV shows, Web series, Movies, Sports, All in one place.
How to download MX Player for Android devices
MX Player can be downloaded both ways one is through Playstore and the other is through the internet, you can also download the app for this site.
App Information

| App | MX Player |
| --- | --- |
| Package Name | Video Players & Editors |
| Developer | J2 Interactive |
| Size | Varies with device |
| Version | 1.20.9v |
| License | Free (in-app purchases) |
| Compatibility | Requires Android 2.1+ |
| Languages | Many |
| Downloads | 500,000,000+ |
| Last updated | |
| Age rating | Rated 3+ |
| App rating | 4.3 |
How to install from Playstore and Apk files
Open google play store
Go to the search bar
Type the name of the app
Click search
The apps are displayed. Now click on the app you want to install
Click on "install
Grant necessary permissions
Once the installation completes
Open the app
Your app is now ready to be used.
Other downloading option for android using Apk file
Note: If you are trying to install the.APK file downloaded from third-party websites then you need to check this before proceeding to install.
Go to "security"
Scroll until you see "Unknown sources"
You will be warned that installing from unknown sources can result in harmful applications being downloaded to your device.
Tap OK to proceed
Steps to download the Apk file
Click on the link below to download the Apk file onto your device.
Once the file is downloaded, double click on the file to open it.
The app installer will ask for some permission to be granted and once you grant them the app will be installed in a few minutes.
Your app is now good to go.
How to download MX Player for iOS
MX Player for iOS devices is now available in the iTunes store free of cost it is being offered by Times Internet Limited and is also ranked #3 in the Entertainment section of the app store.
APP INFO:

| App Name | MX Player for iOS |
| --- | --- |
| Size | 48.1mb |
| Version | 1.1.0v |
| Compatibility | Requires iOS 9.0 or later |
| Package Name | Entertainment |
| Developer | Times Internet Limited |
| License | Free (in-app purchases) |
| Last Updated | Jan 2, 2019 |
| Rating | 3.8+ |
How t0 download MX Player for PC/Windows
MX Player is not available for windows as of now so the only way to use MX Player for Windows PC is through using emulators. check out our site for information on how to use the emulators on your windows pc.
Checkout: How to play unsupported files in MX Player and issues facing while using it
Conclusion:
MX Player is one of the most happening players in the internet entertainment world, with its advanced technology and top-notch interface it is the must-have app for entertainment loves.  So, if you are an entertainment seeker come join this club and trust me you will not be disappointed for sure.
Hope you found this article helpful, thank you!