Best Meme Generator Apps
Meme Generator Apps for Android, iOS & Pc: This is the age of the internet and memes have taken over the prime spot. Have you ever seen the meme and wondered how the name came to be? How creative the Meme maker? Most office love memes because they make a laugh and forget problems per a brief moment of time. There is a wide variety of memes that involves animals, humans and different types of people.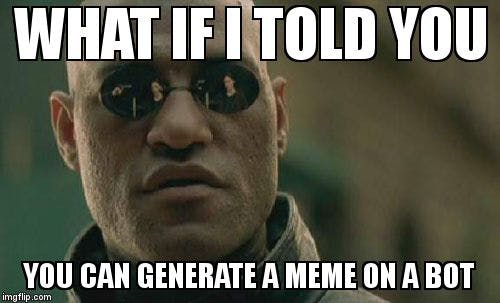 They also contain different types of Arts and different perspectives that are going on. Have you ever known that there are Meme generator apps that are available on IOS and Android devices? Even if you would have known it's pretty hard to find a good app that would do this for you. Several terms of apps that go around in an official app store but mostly do nothing or most of it is copied.
Some of the best Meme generation apps and made a list of them.
Meme Generator
Meme Generator.com is spring-loaded with tons of memes and it is one of the very best in both Android and IOS devices. It will help you to create unlimited memes using your gallery.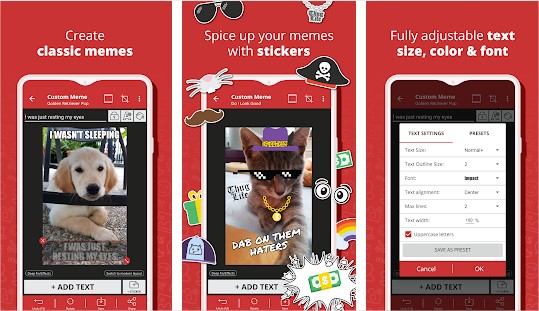 The best part about it is you can directly share them to Instagram and even edit them there. It has all kinds of filters, text, emojis, troll faces extra.
Memedroid
Memedroid is one of the pioneers of Meme generator apps. It's been there for a really long time and is still holding the ground, that itself explains the features and the meme content it can generate. There is also an option where you can upload your own photos and make memes out of them.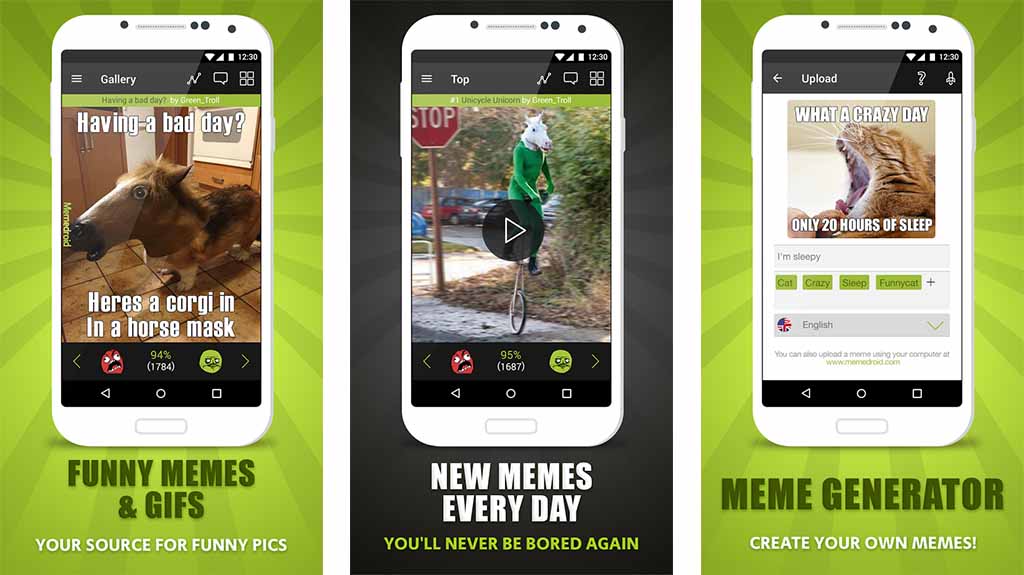 The memes list is almost updated daily. There is also a paid version of this app if you want to check it out.
Mimetic make your own meme
It is regarded as one of the best meme generator applications out there for both Android and IOS users. It has a very simple user interface; any layman can easily understand and make memes of their own.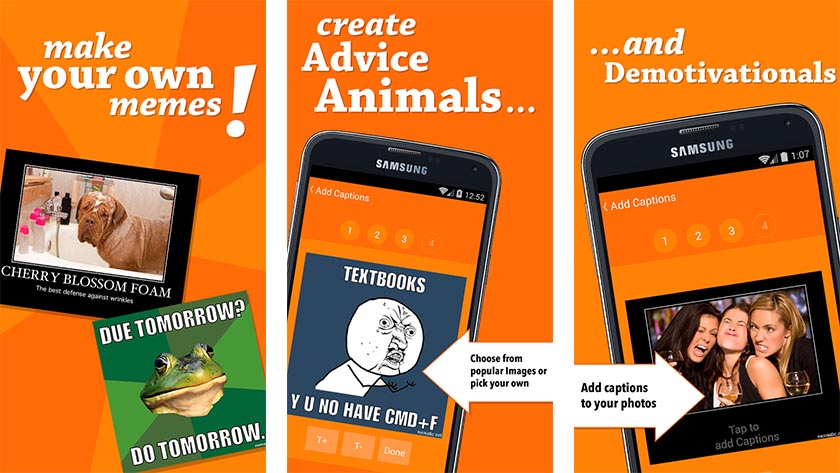 It has a lot of unique meaning maker options. And the best part is this Meme generator application was used to fake news articles to prank people. And the best part is memetic is absolutely free.
Meme creator
This is one good application that will help you convert a bunch of photos to memes. You can make unlimited memes out of your smartphone using your entire gallery along with mini backgrounds which are also updated on a daily basis.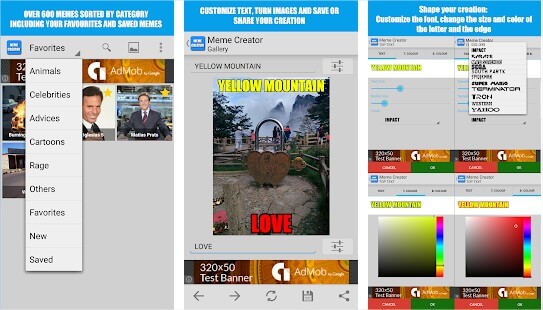 Like all other meme generator apps, they are a variety of options for you to choose from right from the size of the phones to the tiles and different photo effects
GATM Meme generator
Apart from being a Meme generator app, it is also a meme trend updater. Downloads section contains content that is updated daily with the latest trending memes. This way you will be updated about all the latest trends that are going on in social media.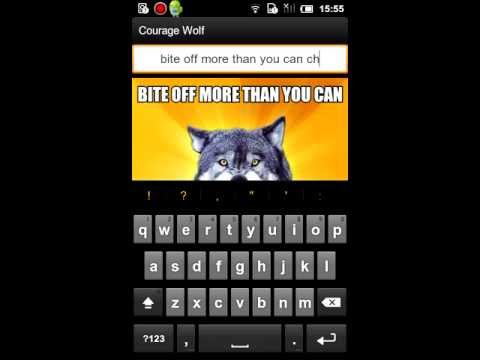 There is a lot of scopes to be creative keeping in mind that it uses a template library that this generator provides for its uses. It has been a while since it has been launched, and it is still going strong which in turn tells us about the popularity of the app.
GIPHY
It is actually a library of GIF'S. With over millions of GIF'S in its library, there is a lot of scopes as GIF memes generate a lot of laughable memes and are one of the best kind of memes available. You can directly export your memes to apps like Facebook and can also login with your social media account.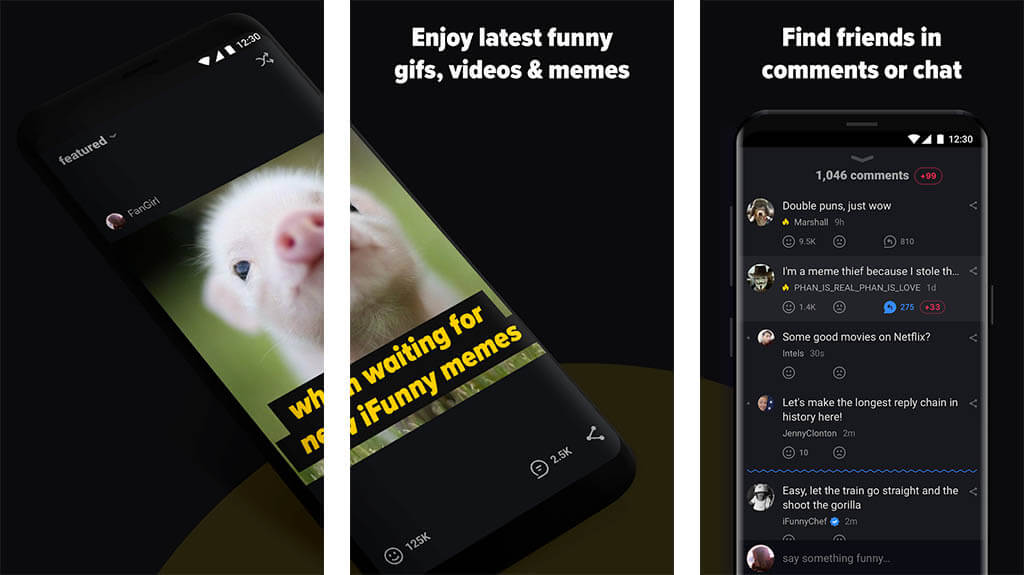 It also has a lot of stickers for chatting. And almost all major popular movie character emojis and GIFs are available in this application.
Also, If you want to know more about Funny memes, Sarcastic memes, Attitude memes, and love memes click here
Conclusion
These are some of the meme creating applications we have seen and are considered as very helpful in creating memes. as you know making memes is all about having the creativity and right kind of humor and imagination to set a successful meme so that it has a long but having the right kind of tool that will help you achieve that goal easily and in the most practical way is also important.
That is where choosing the right kind of memes generator apps to come into the picture. so, if you are s someone who was trying to create memes, use the above applications for your benefit and also let us know how they were helpful in getting your successful meme together in the comments section below. Thank you for going through the entire article; hope this has been helpful to you. For more such information stay tuned to our website. Thank you!